About
PwC 360 is an iPad application where clients of PwC can read about the latest business brief and research published by PwC. This type of users tend to be the leaders of the company who usually have a busy schedule and short attention span in between tasks. Our goal for design was creating an expereince that was easy to navigate, understand what's important, and user can easily pick up where they left off. 
Client / PwC    Agency / R/GA    Year / 2012    My role / UX 
UX
While the visual track was exploring the new branding, the UX track started off mapping out the high level structure of the app and designing gestures that helped users navigate between or within different sections of the app.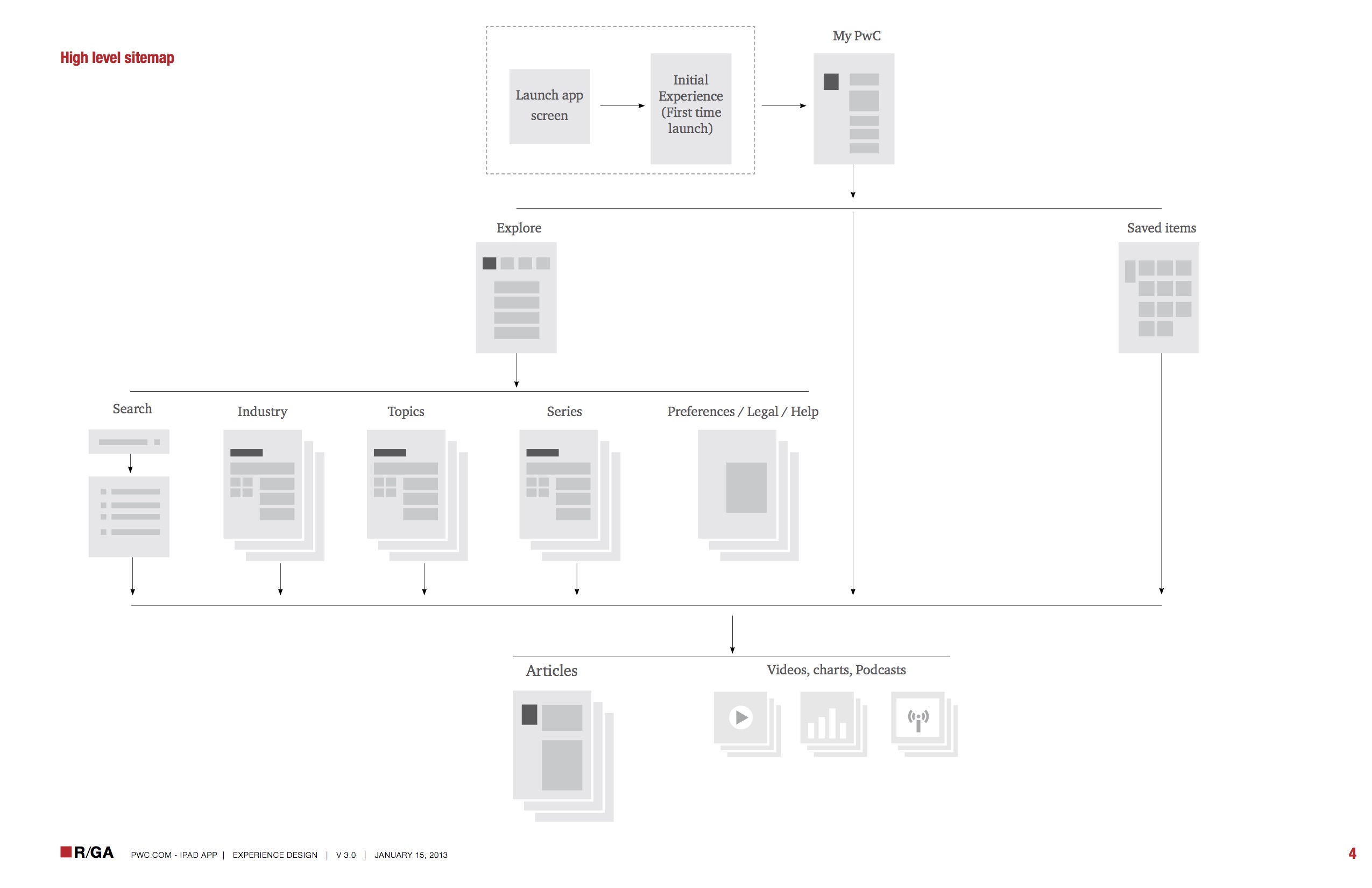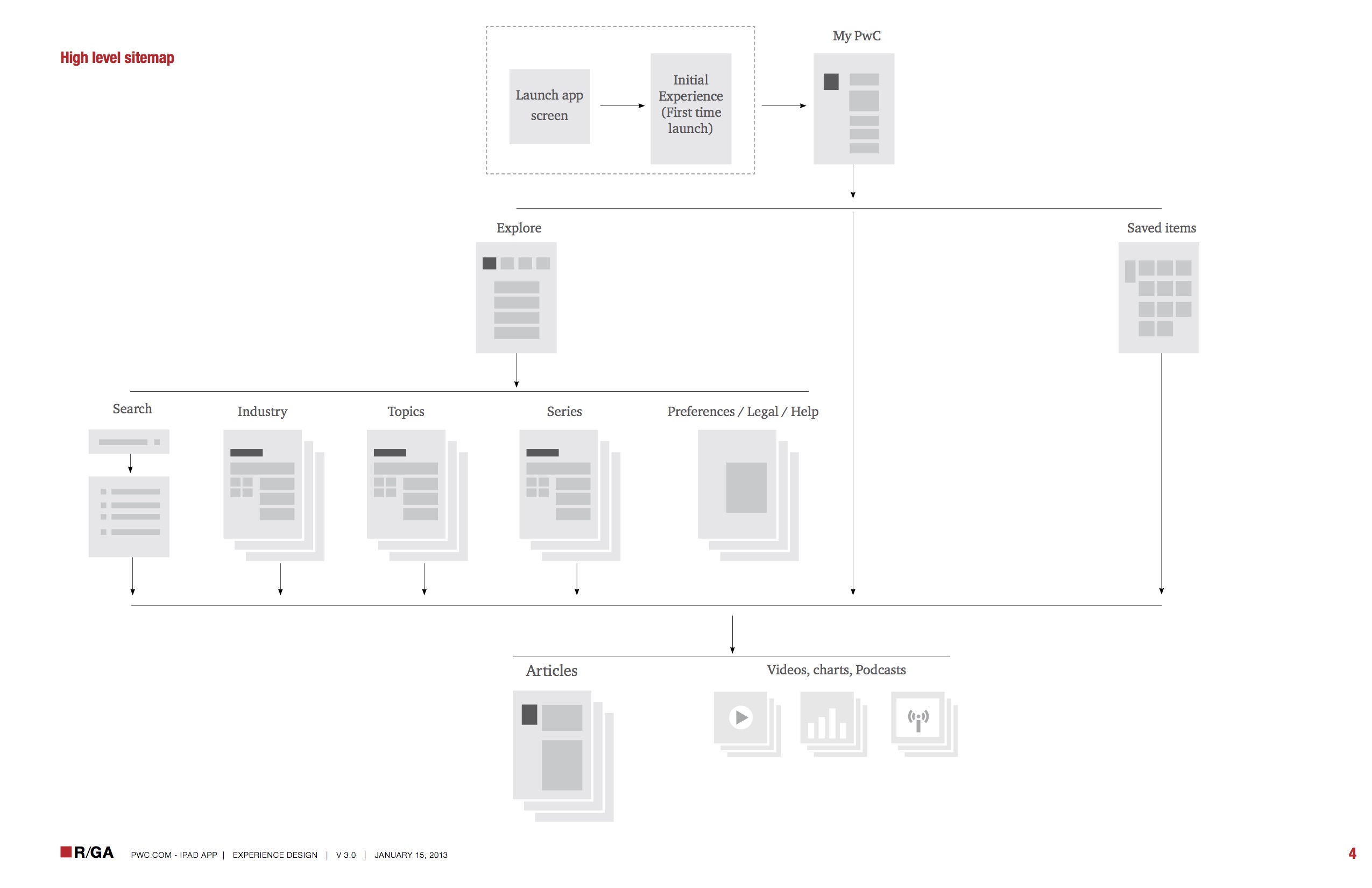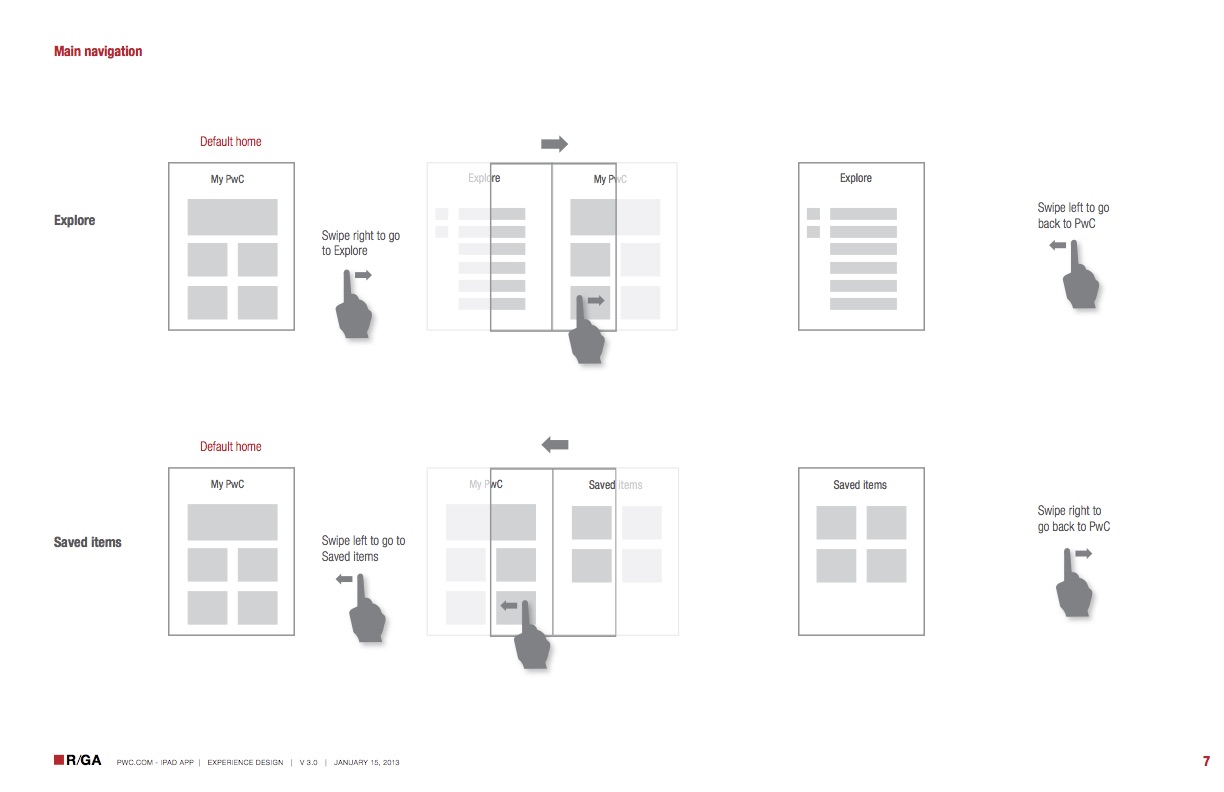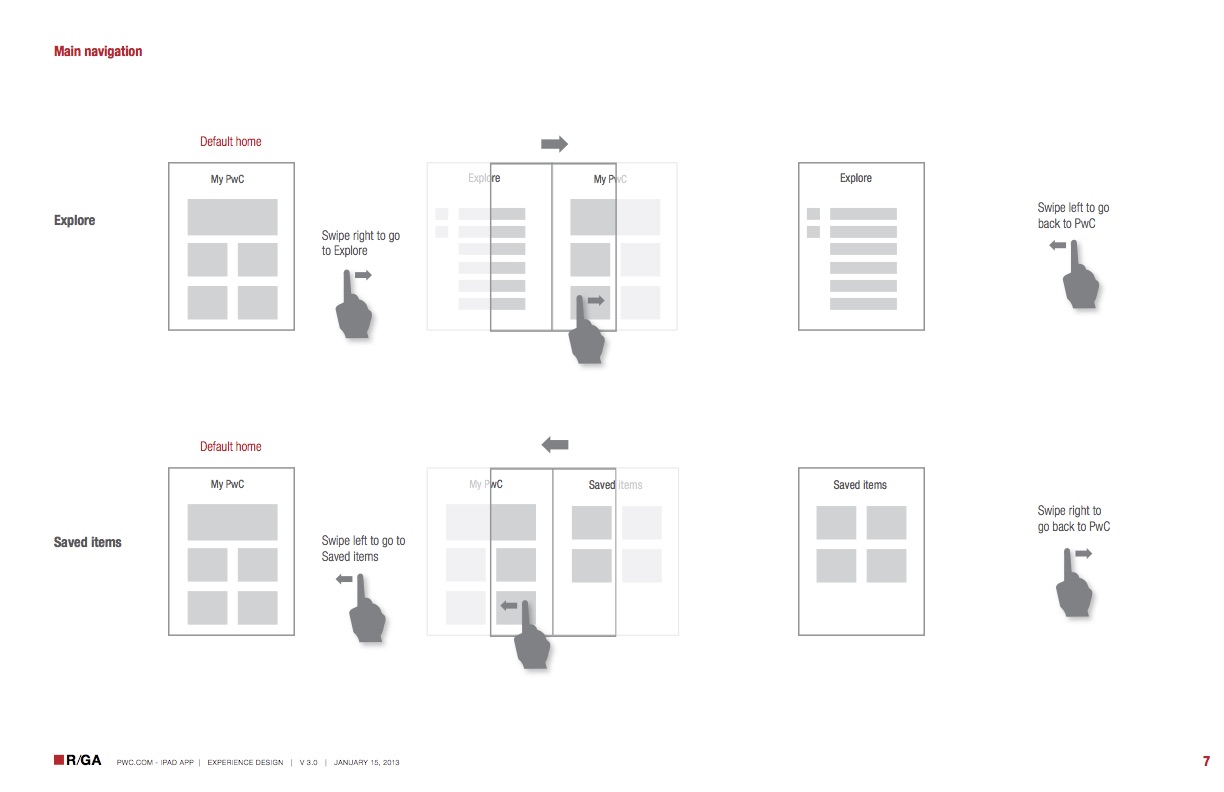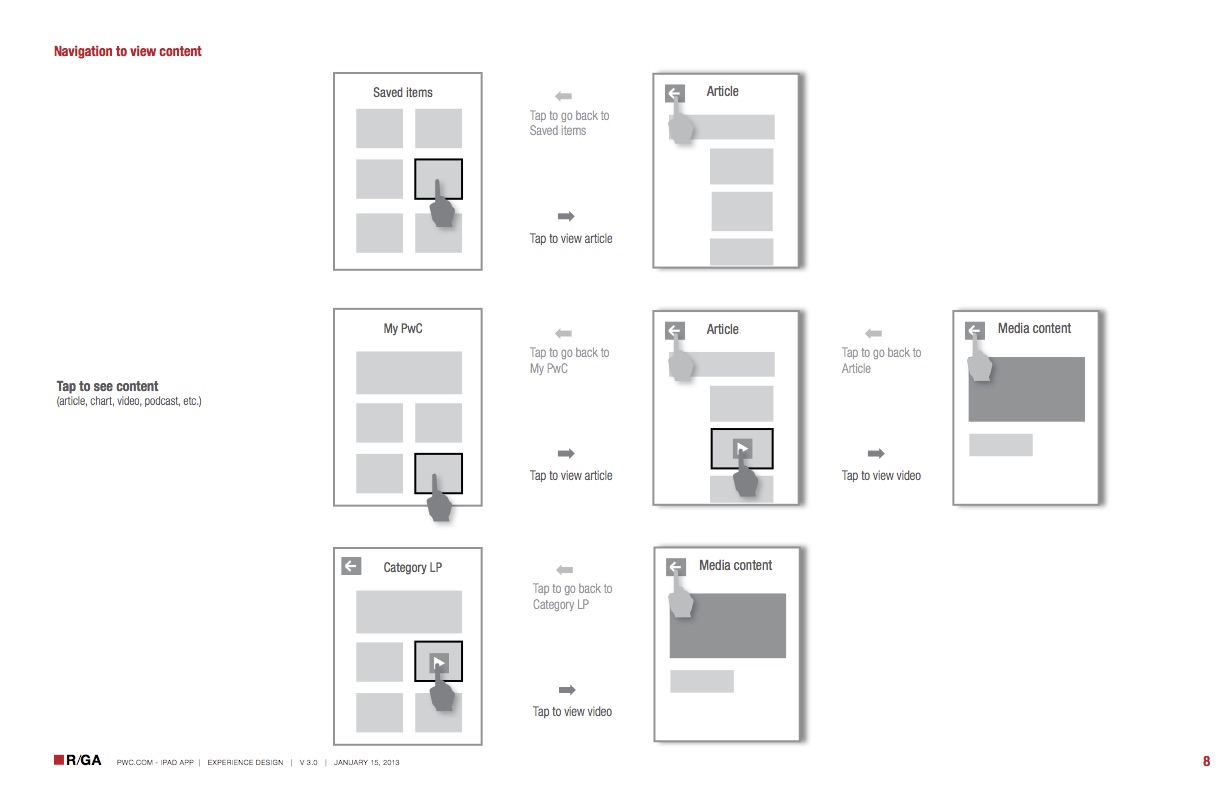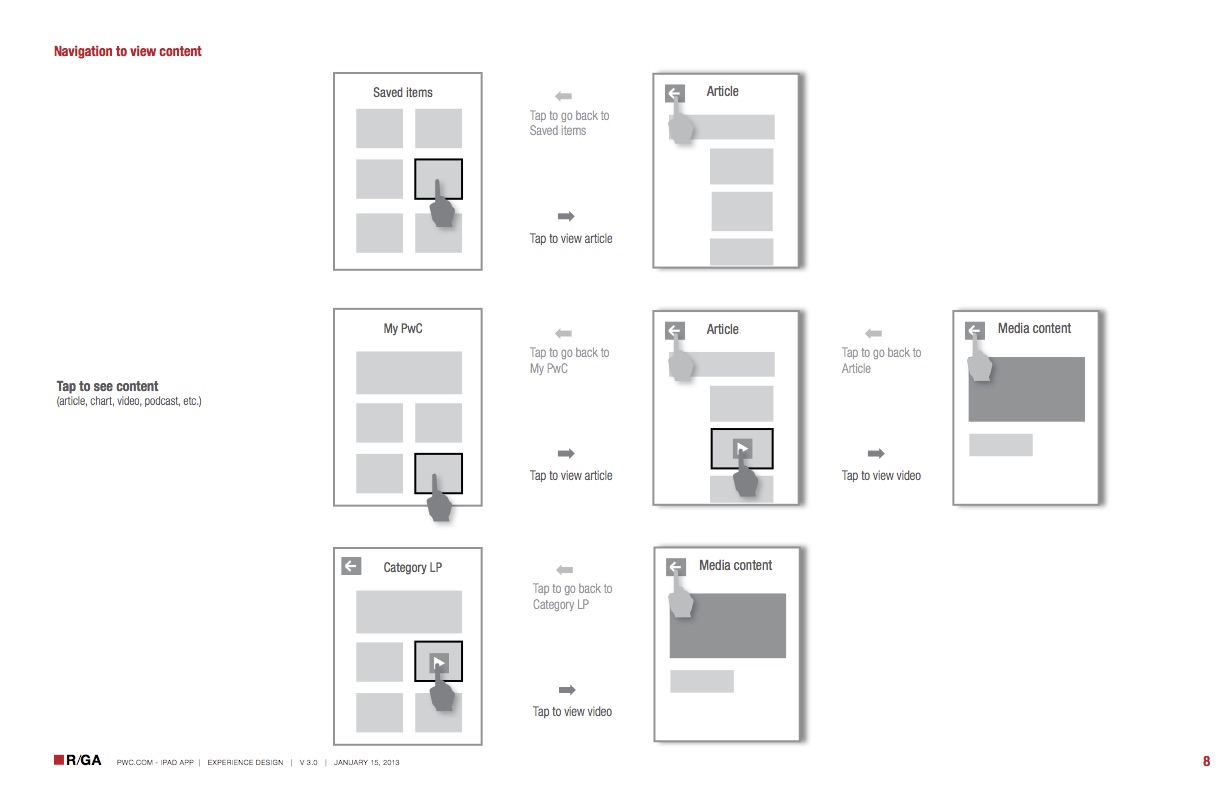 We then dived into each section of the app and give more details. We constantly review our design as a team to make sure that we were aligned and on track with our goals.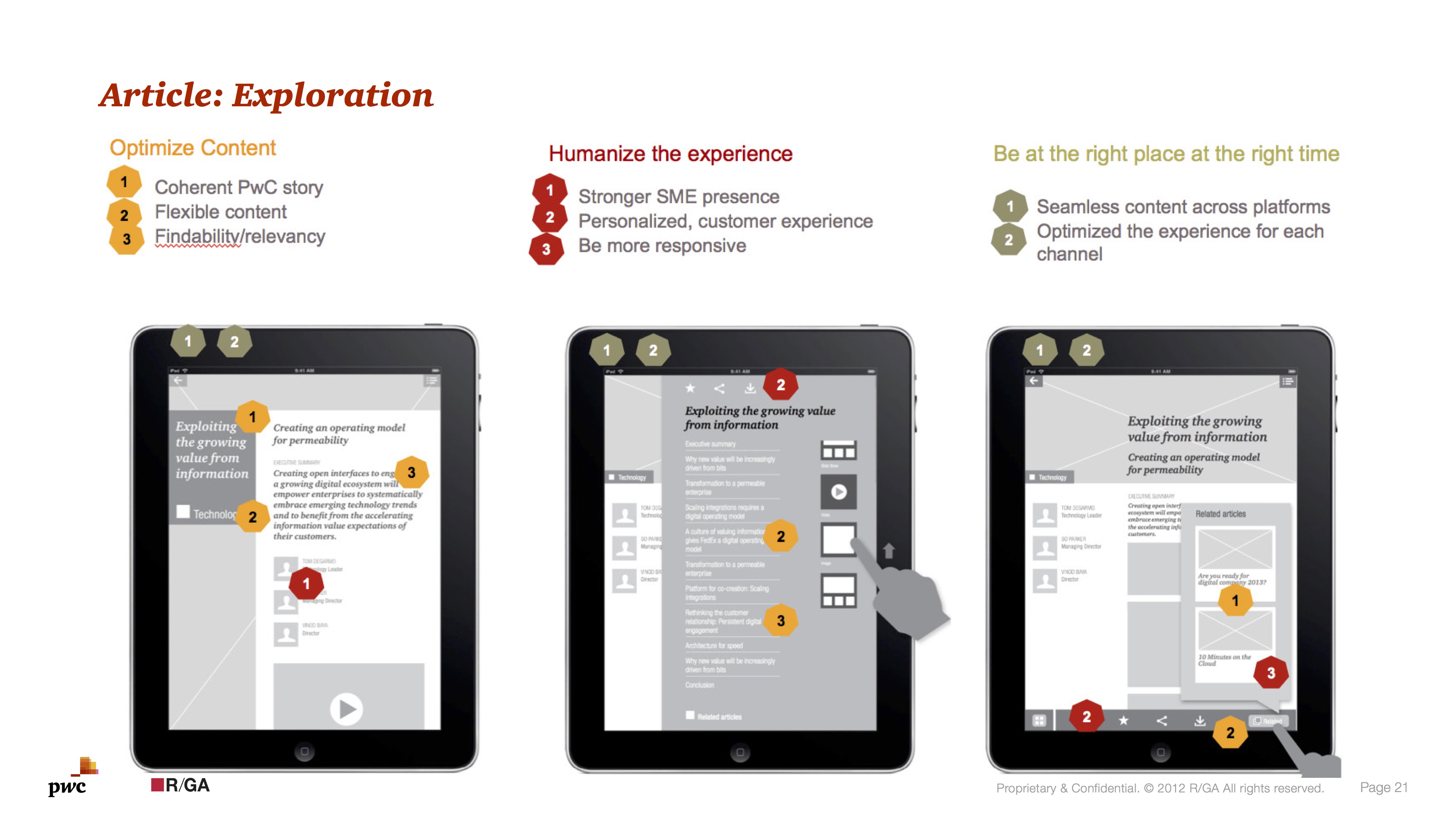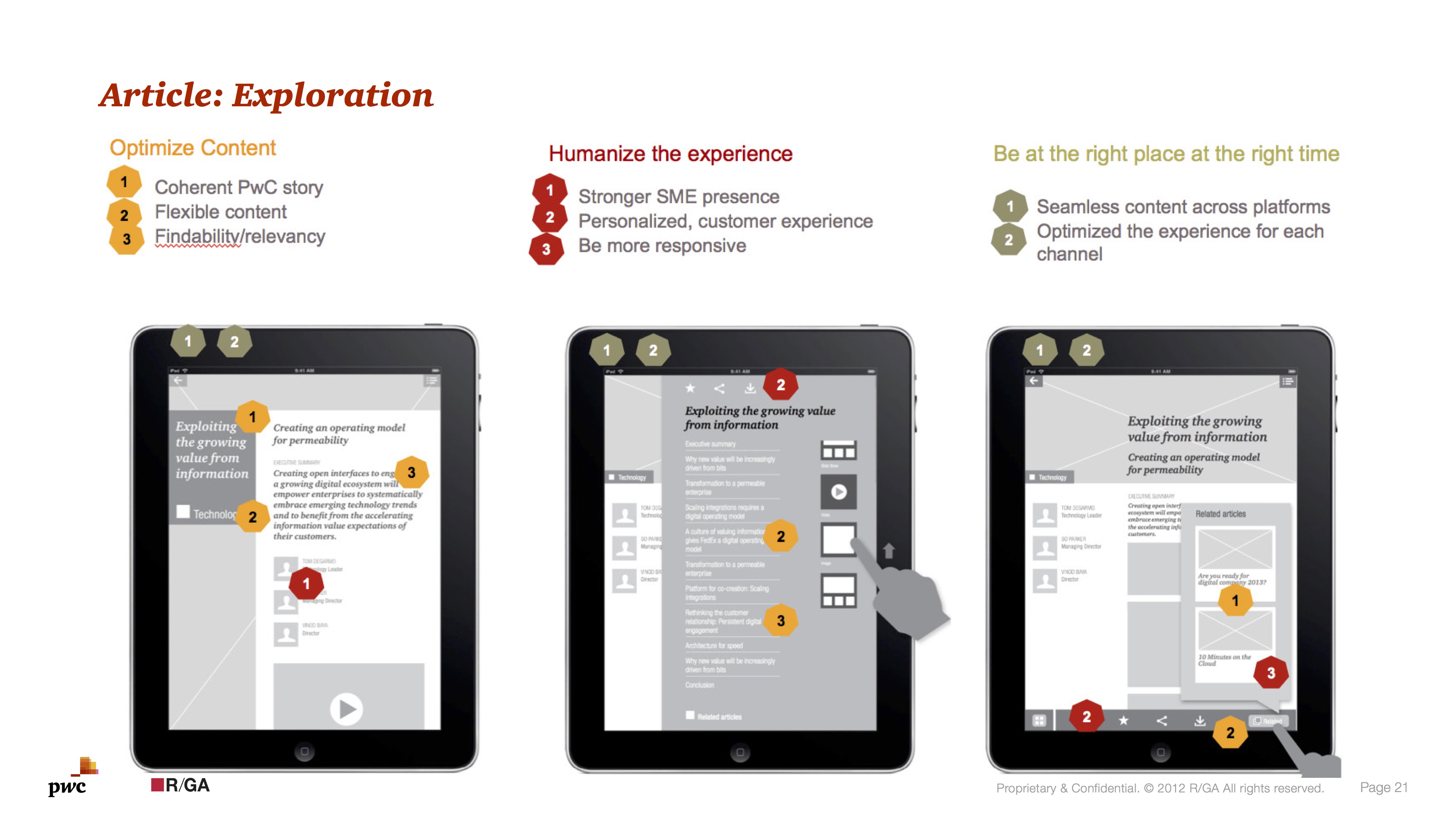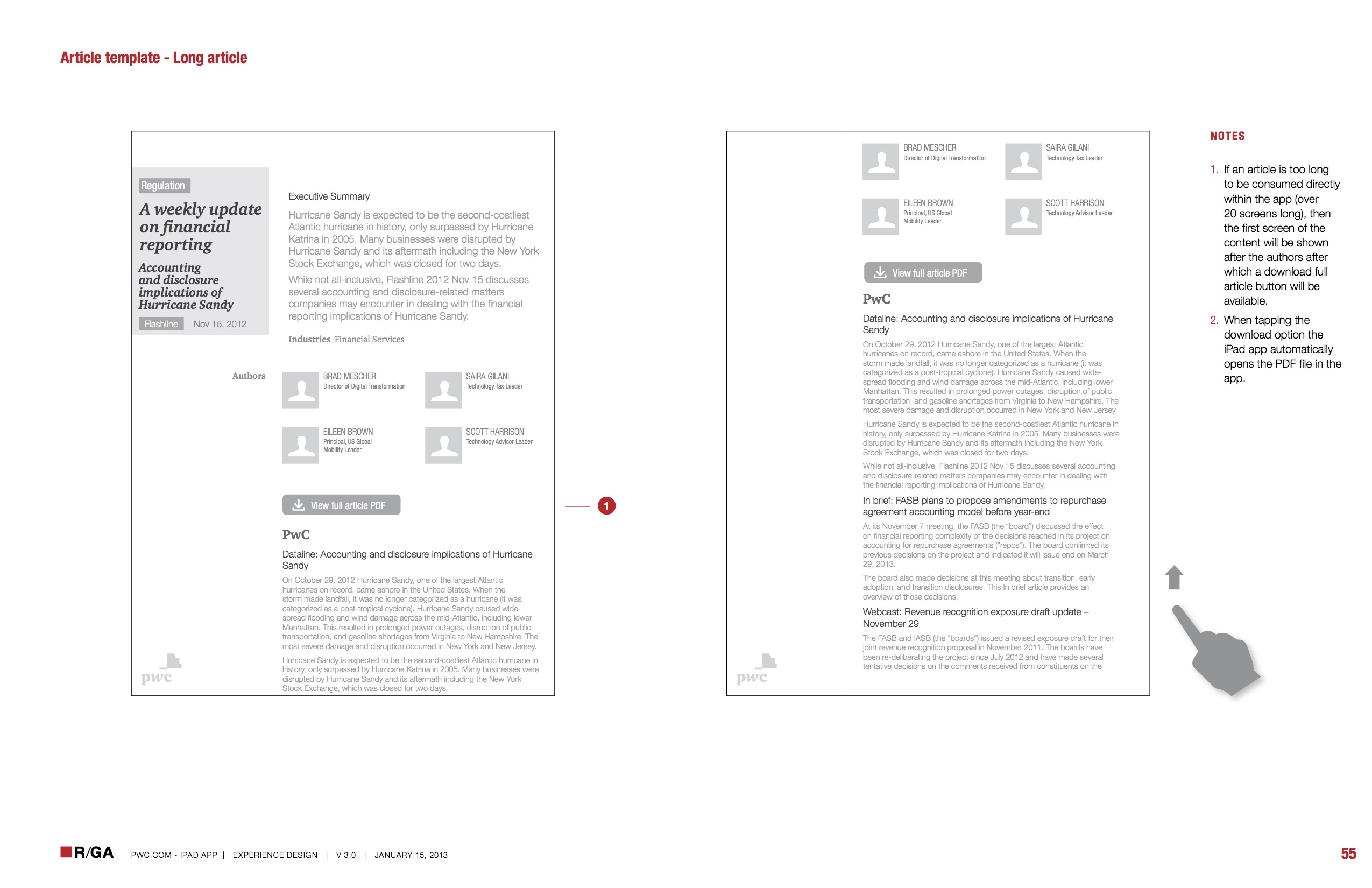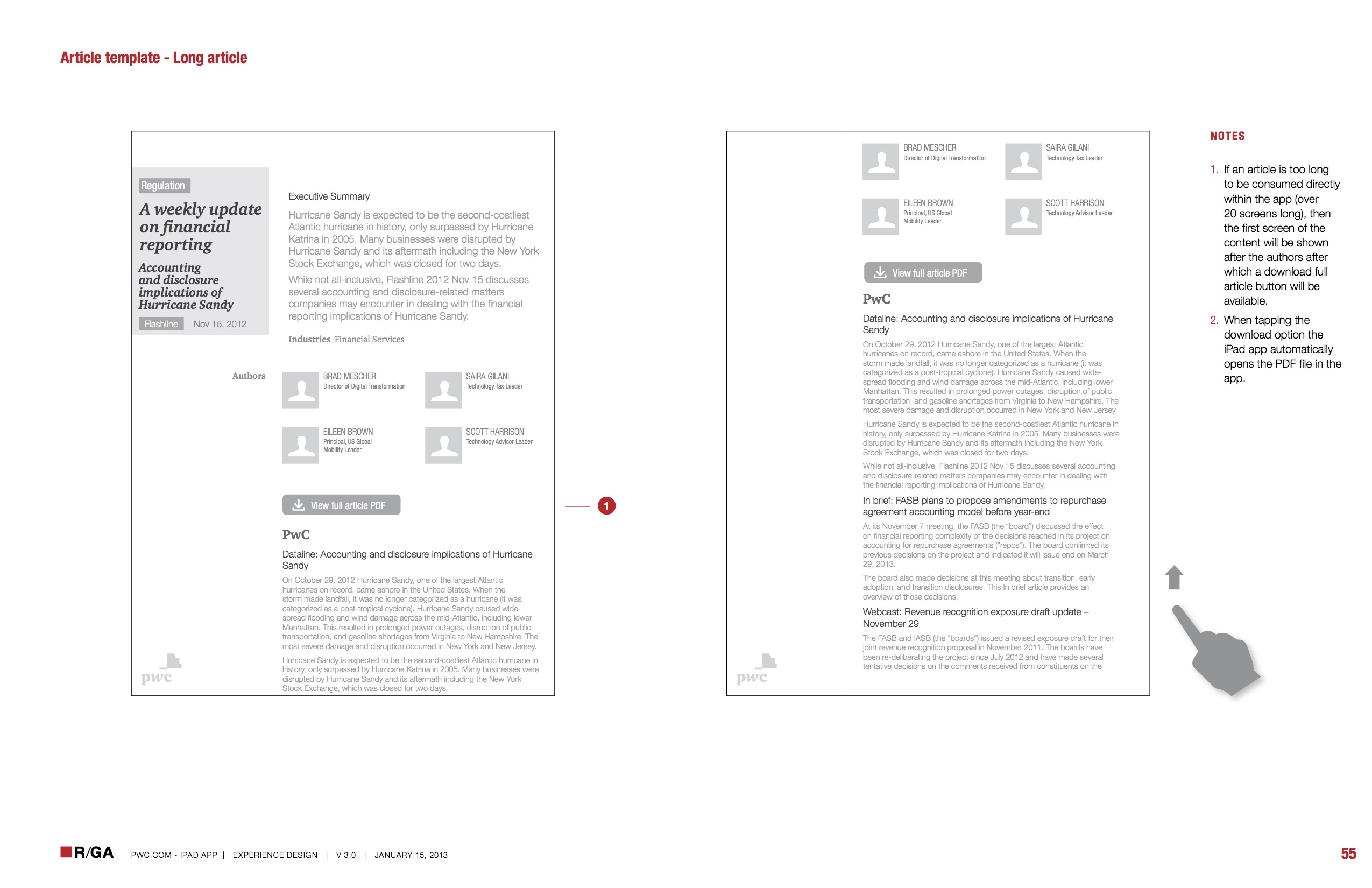 Visual
Here are samples of the final product.