About
Patch is a community-specific news, information and engagement platform driven by passionate and experienced new media professionals. My team was tasked to drive more engagement and expand current services. Therefore we decided to design a fundraising and volunteering platform, Patchworks, as an new addition of Patch products. Through PatchWorks, people can create, share and celebrate local projects and causes with the community.
Client / Patch (Aol)    Agency / R/GA    Year / 2013    My role / UX 
Discovery
In order to increase the engagement on the platform, we looked at the current activities, and thought a fundraising and volunteering platform would help driving us towrads the goal. We accordingly came up with potential use cases and prioritize our focus around it.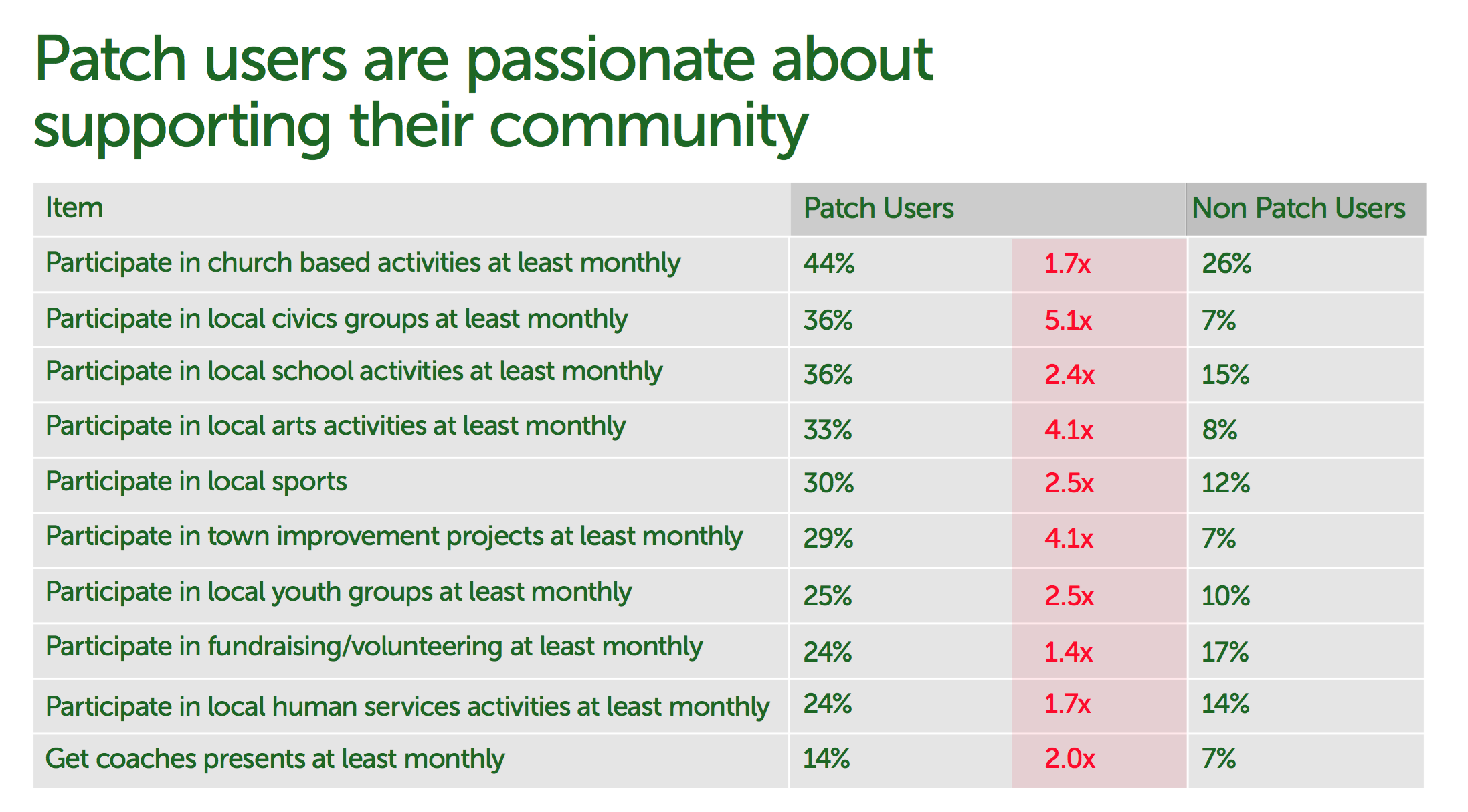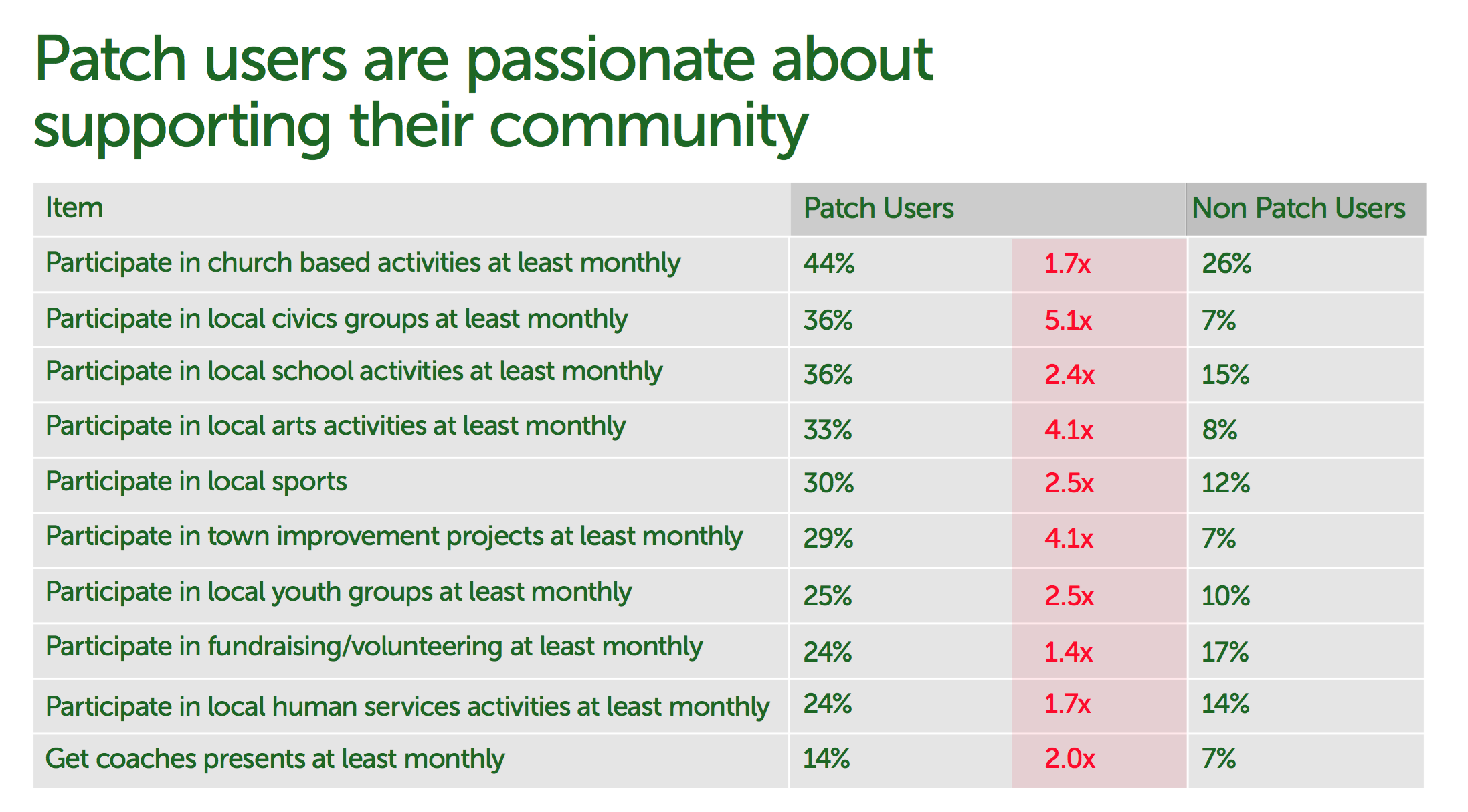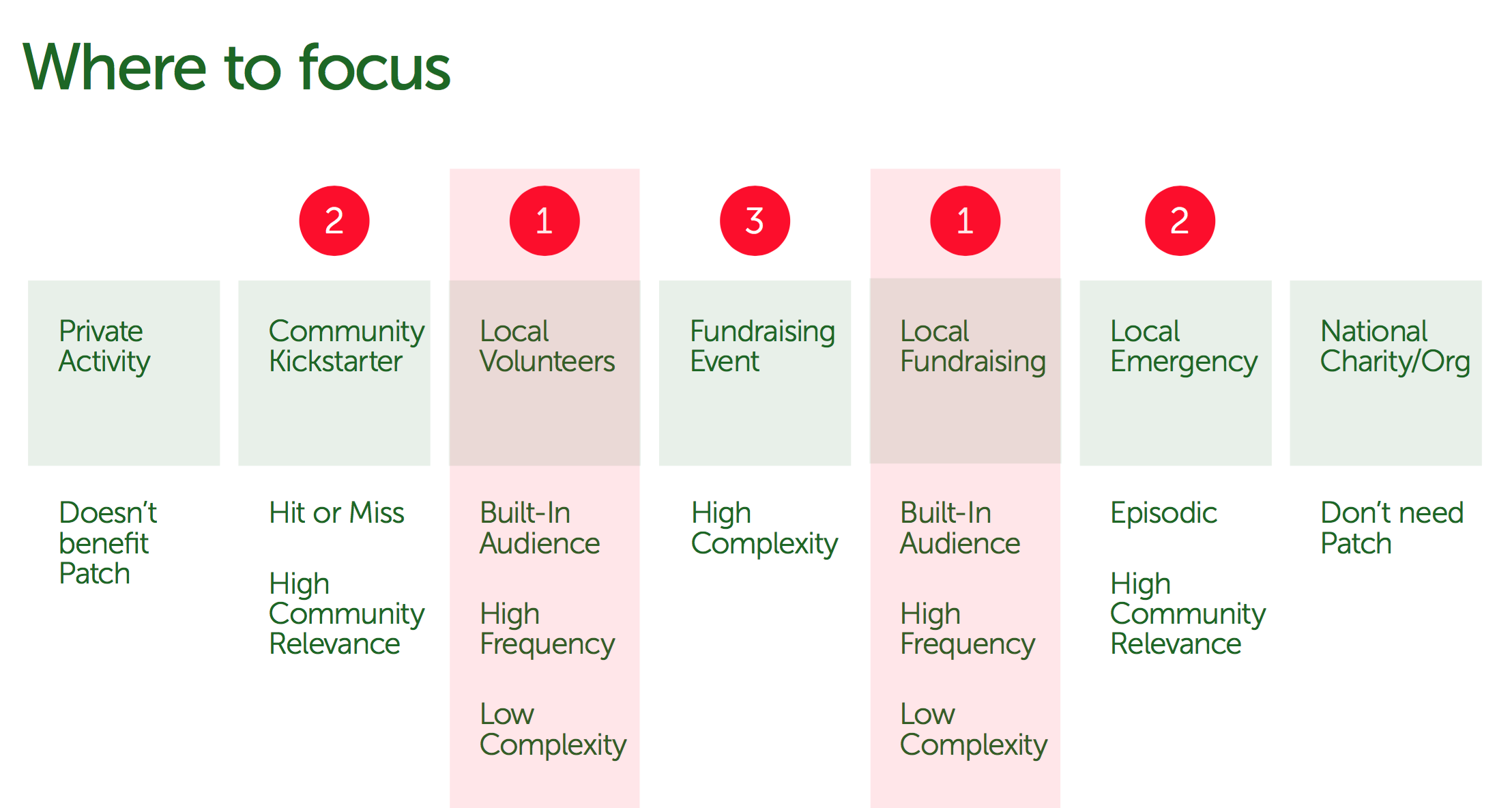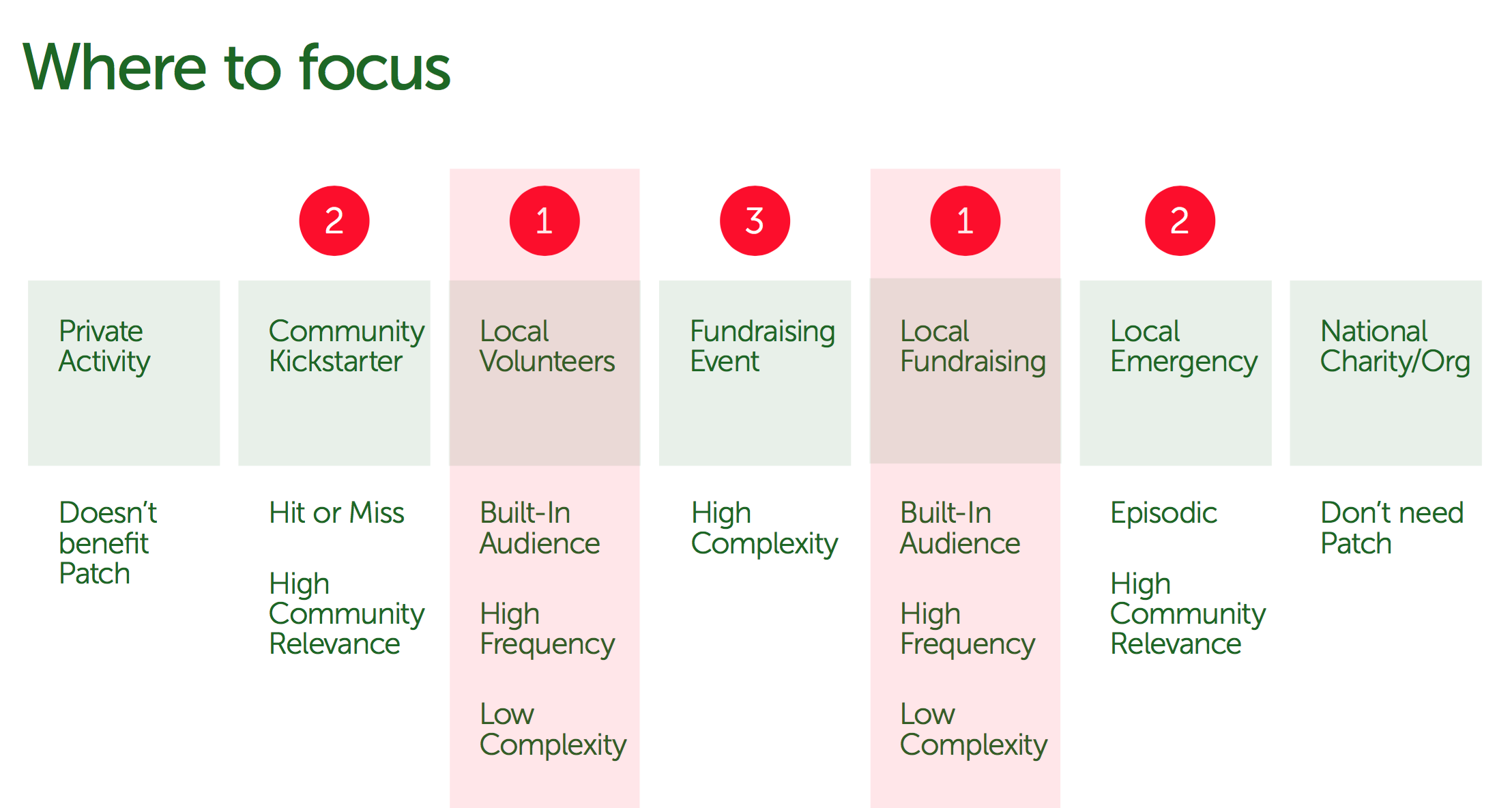 Before we dive into design, we went through the user and service flow to see how different users - the organizer & the contributer - would use our service.
Design
Once we entered the production phase, we started with a site map based on the user journey we created earlier, tackling the the bigger items first like the navigation and landing page, and then work our way through smaller items like the transaction flow or individual post on the platform. Here are some snapshot of the sketches, site maps, wireframes, and the final visual comps. 
This platform is a responsive, so we followed "mobile first" principle to designed mobile size screens first than desktop size screen, and make sure to work with tech side by side to make sure our proposed layout works.
Wireframes & Sketches sample