About
This project is an initiative to create a singular user experience across a suite of different platforms such as IOS and Android for Nook. We went through an intensive 2 weeks discovery phase to understand their business and user needs, following by 6 months close collaboration with the in house design and development team to realize the design we proposed.
Client / Nook    Agency / ustwo    Year / 2014    My role / UX 
Discovery
The NOOK team and Ustwo kicked off the project in Palo Alto. We worked together to develop personas and identify both user and business needs around customer journeys.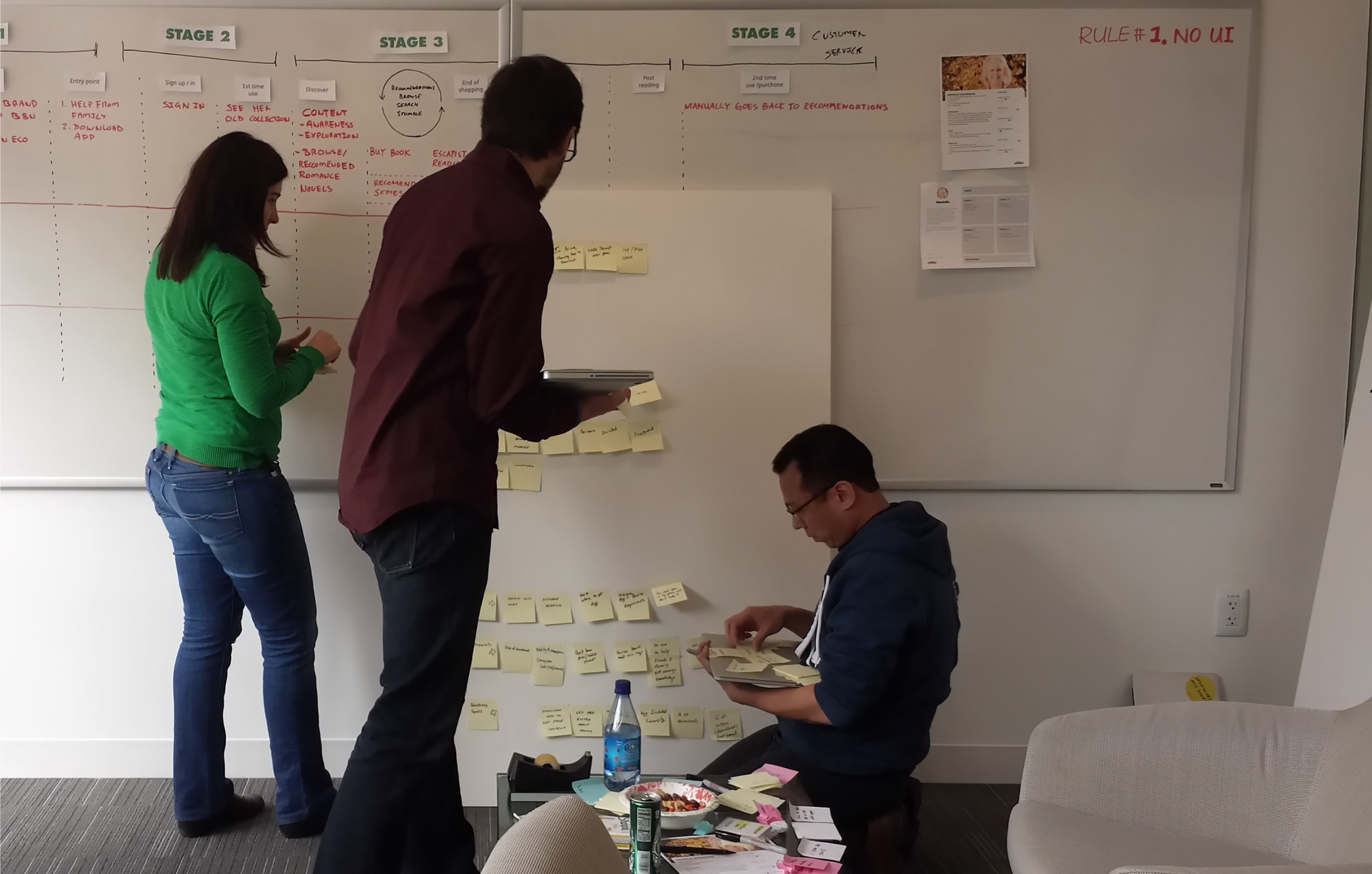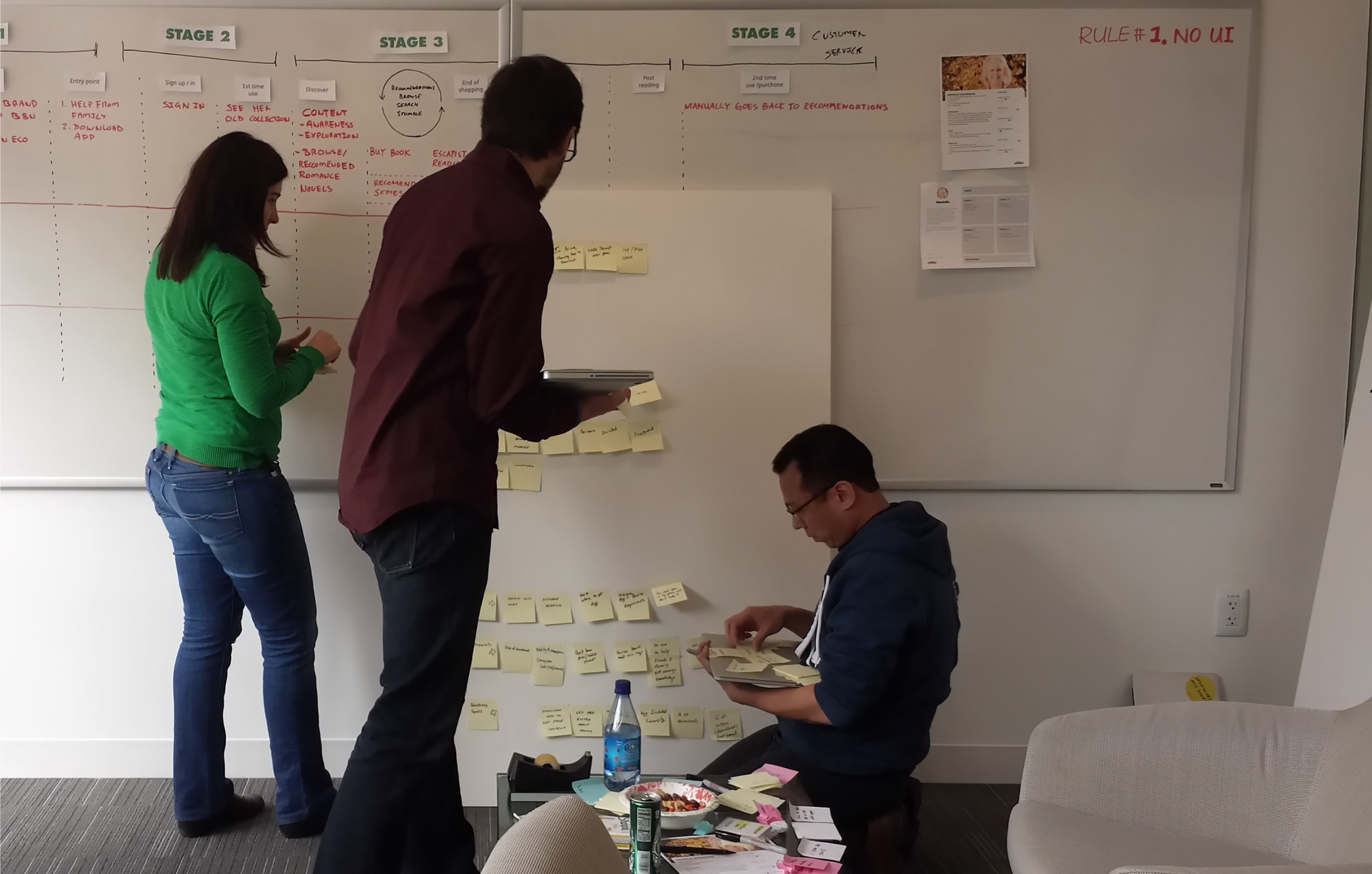 Based on the output from the workshop, we mapped out the user journey, and started sketching some ideas.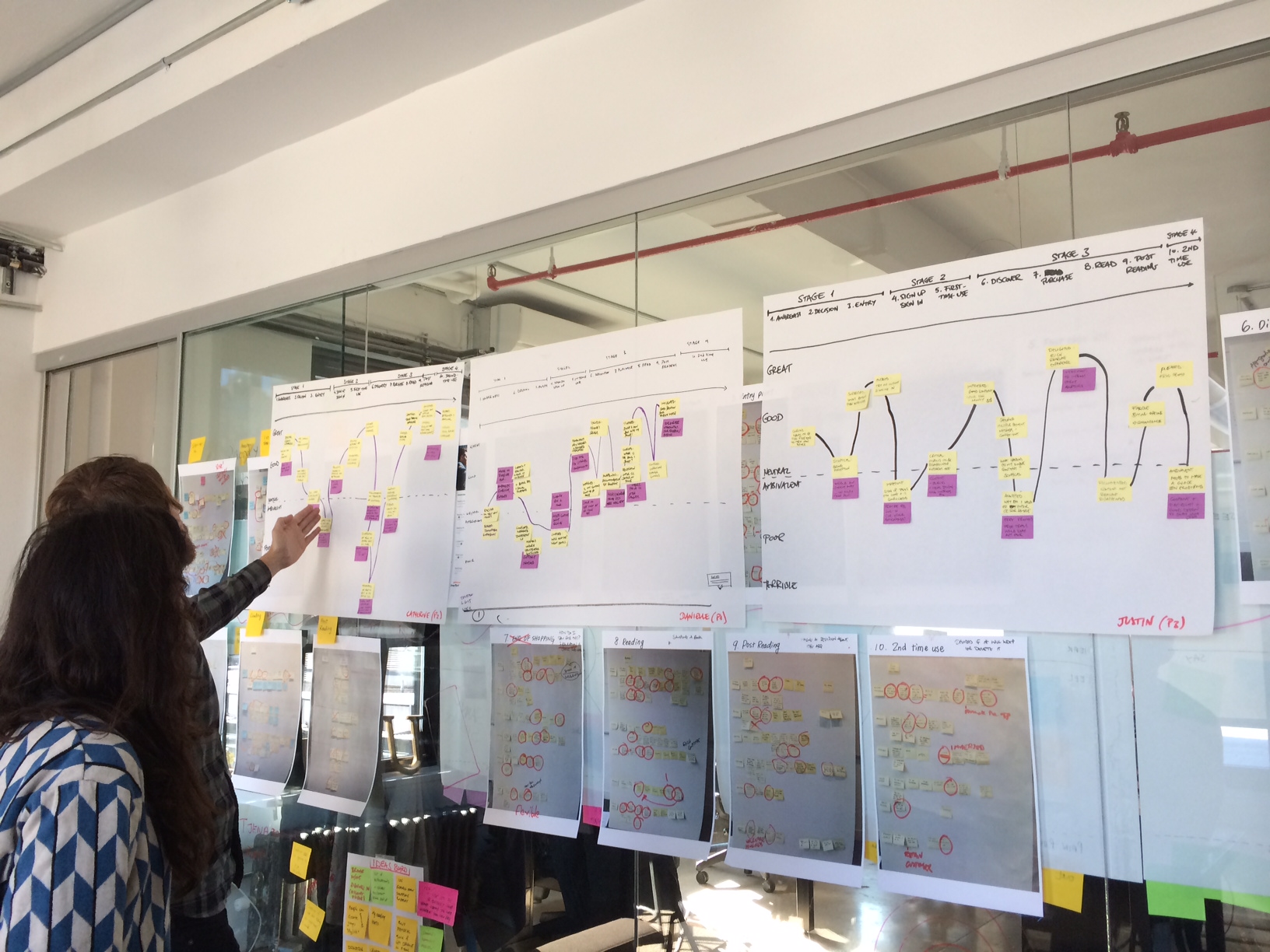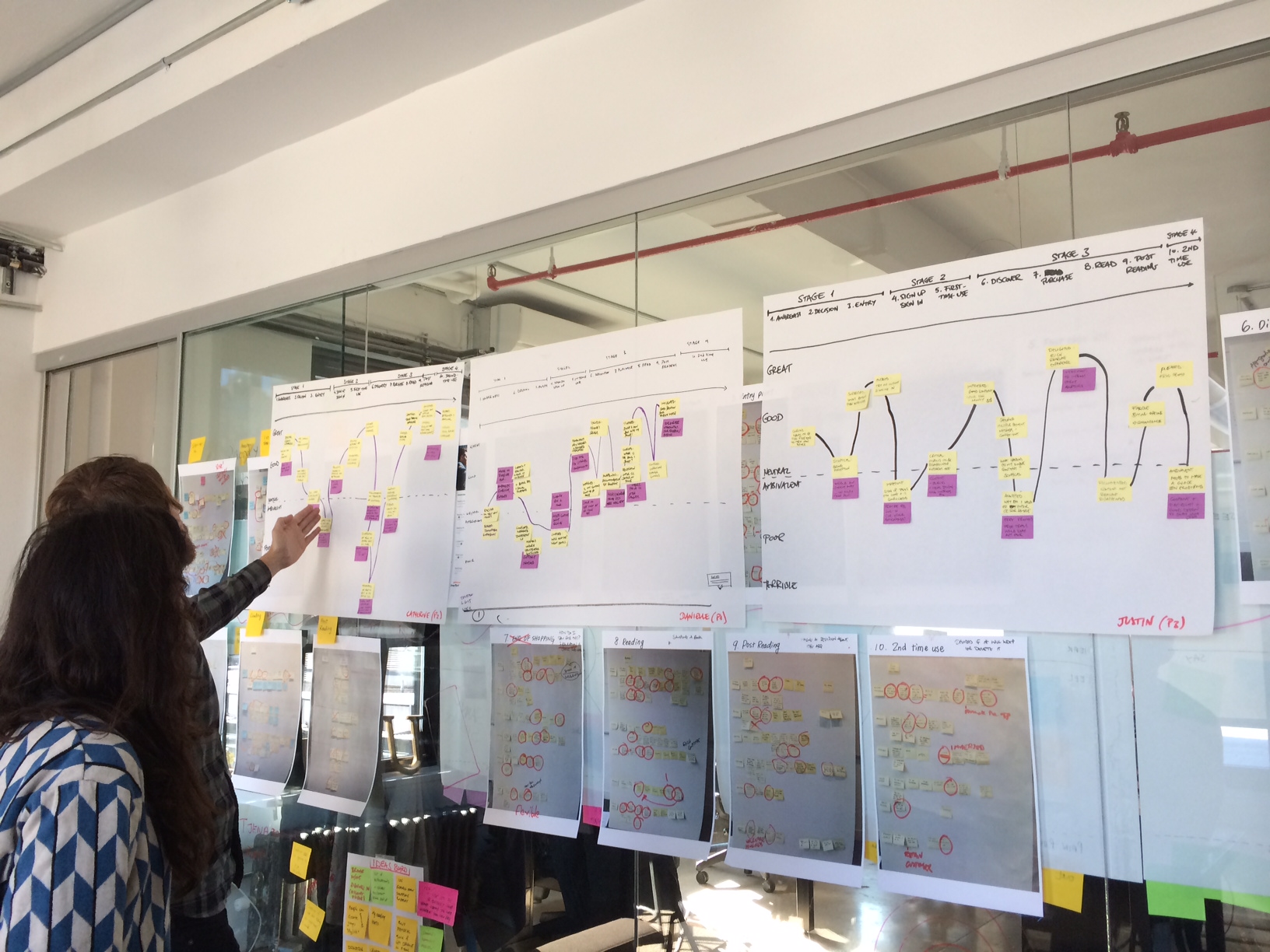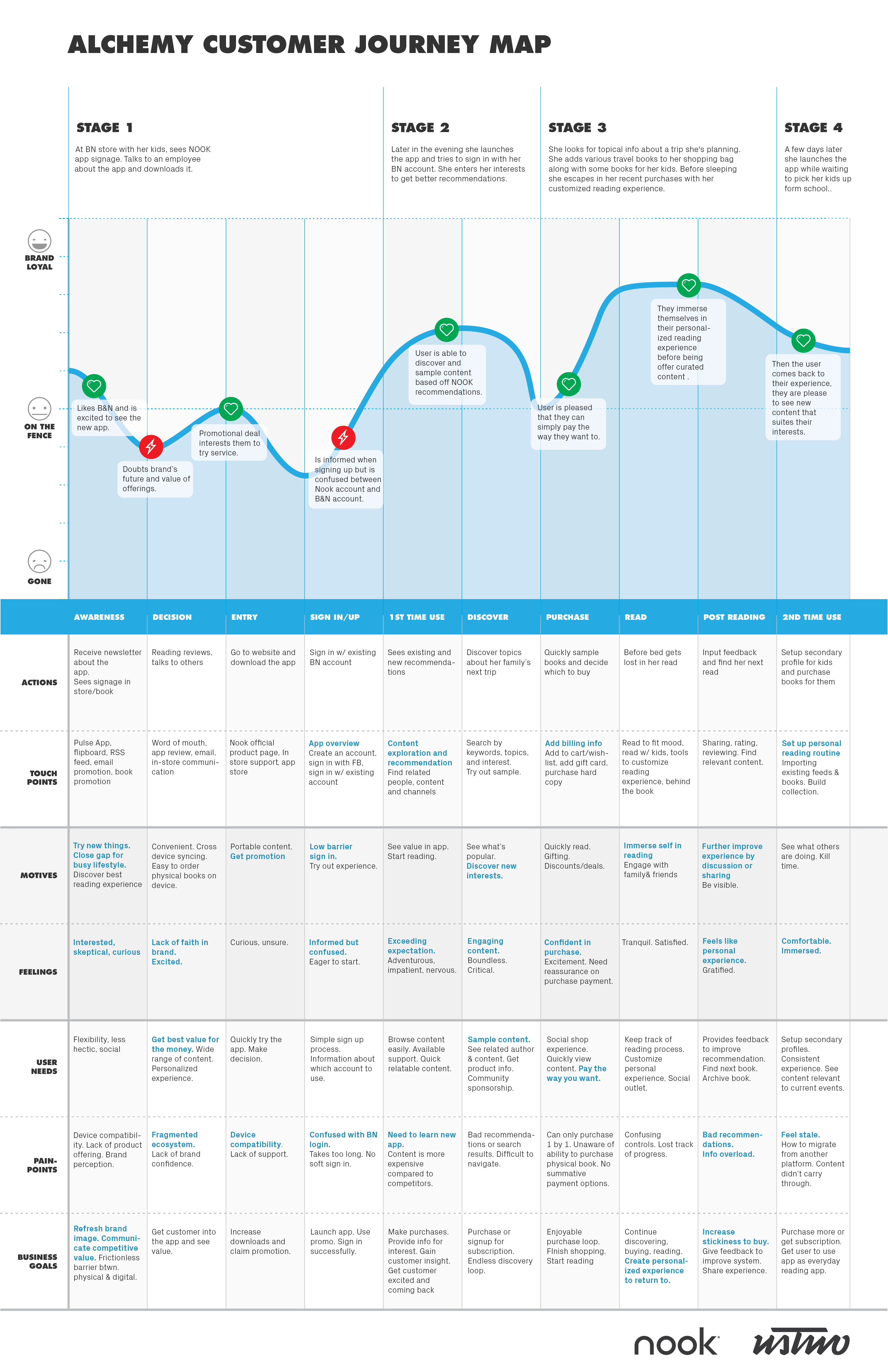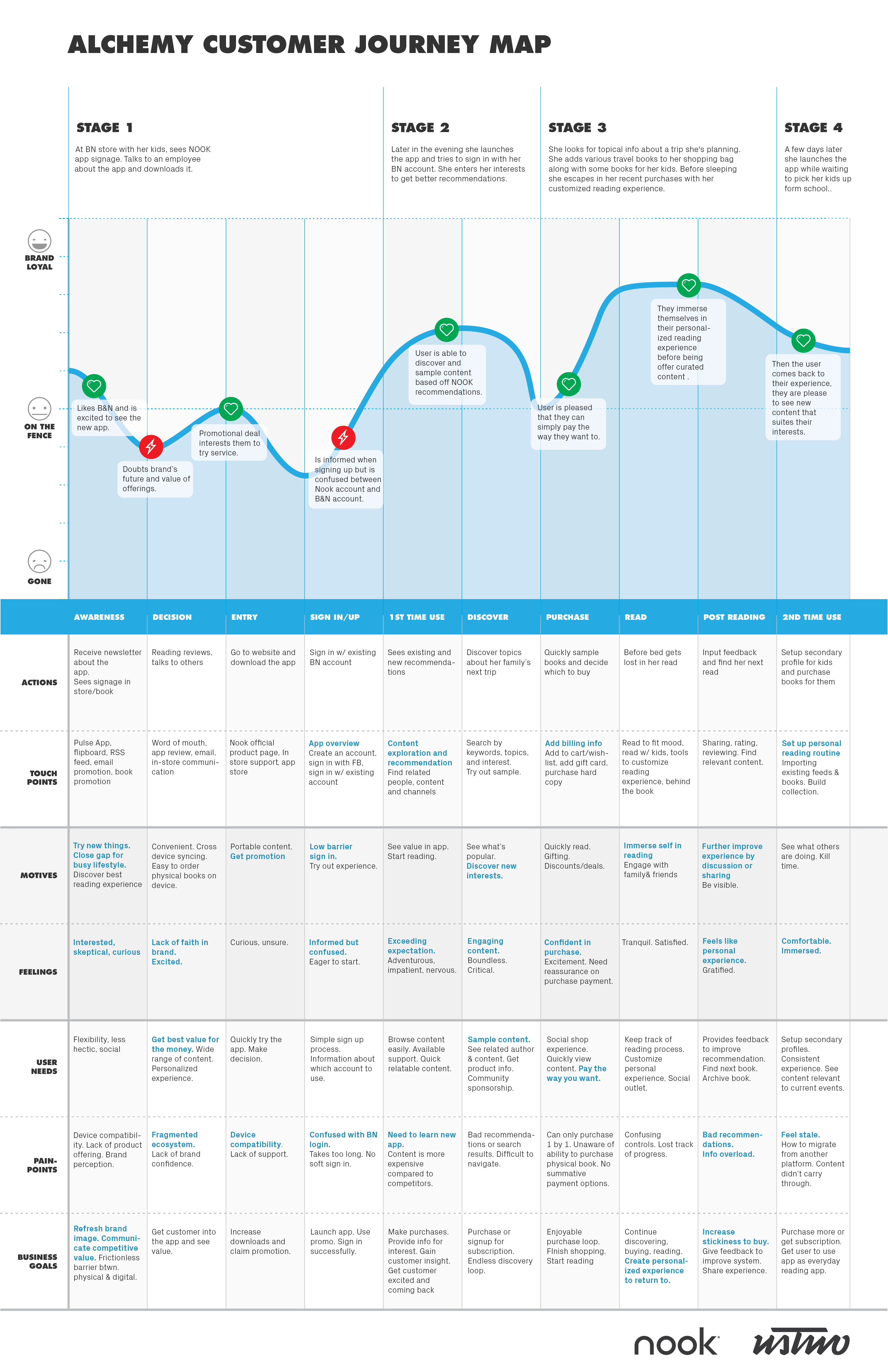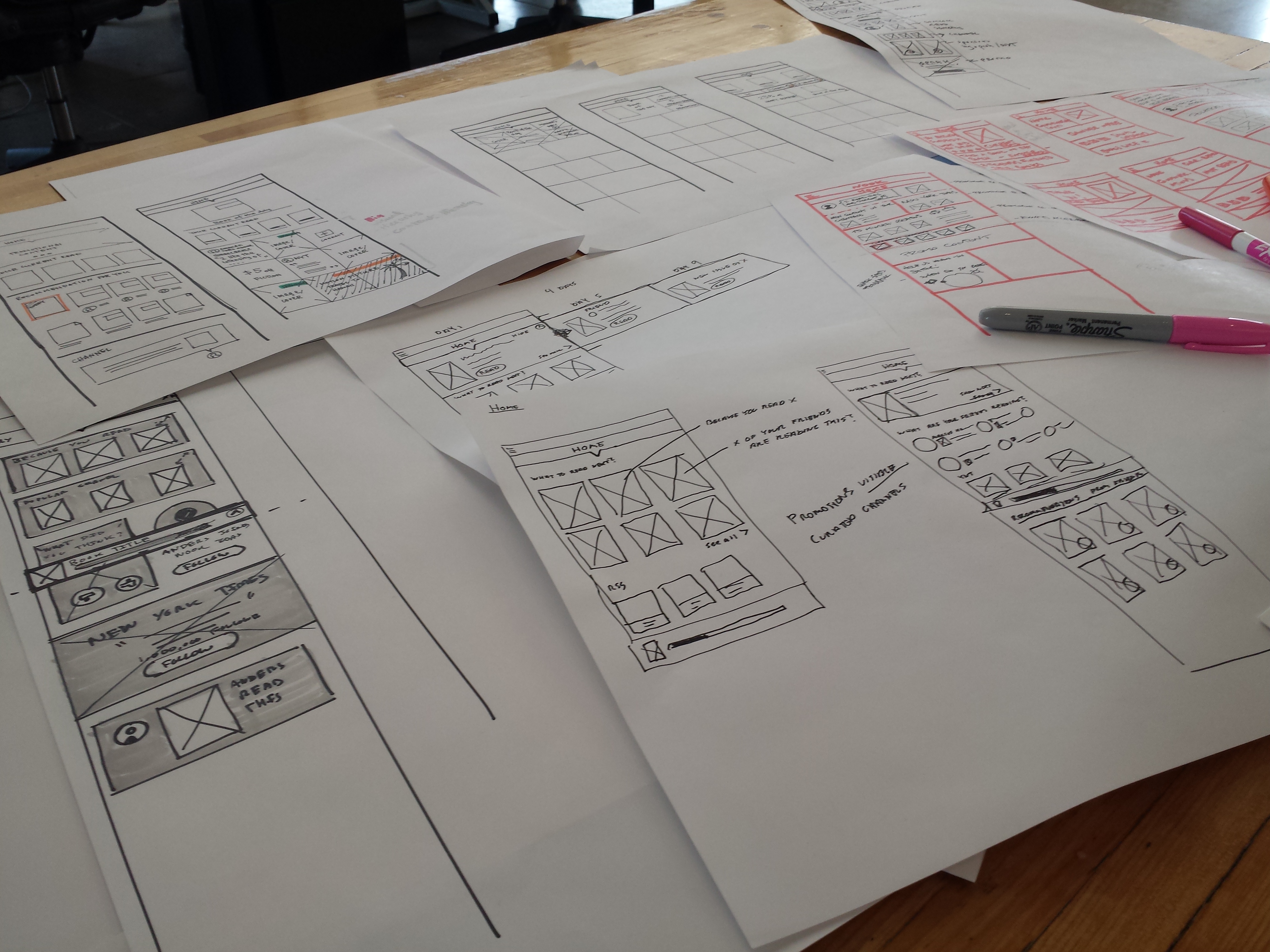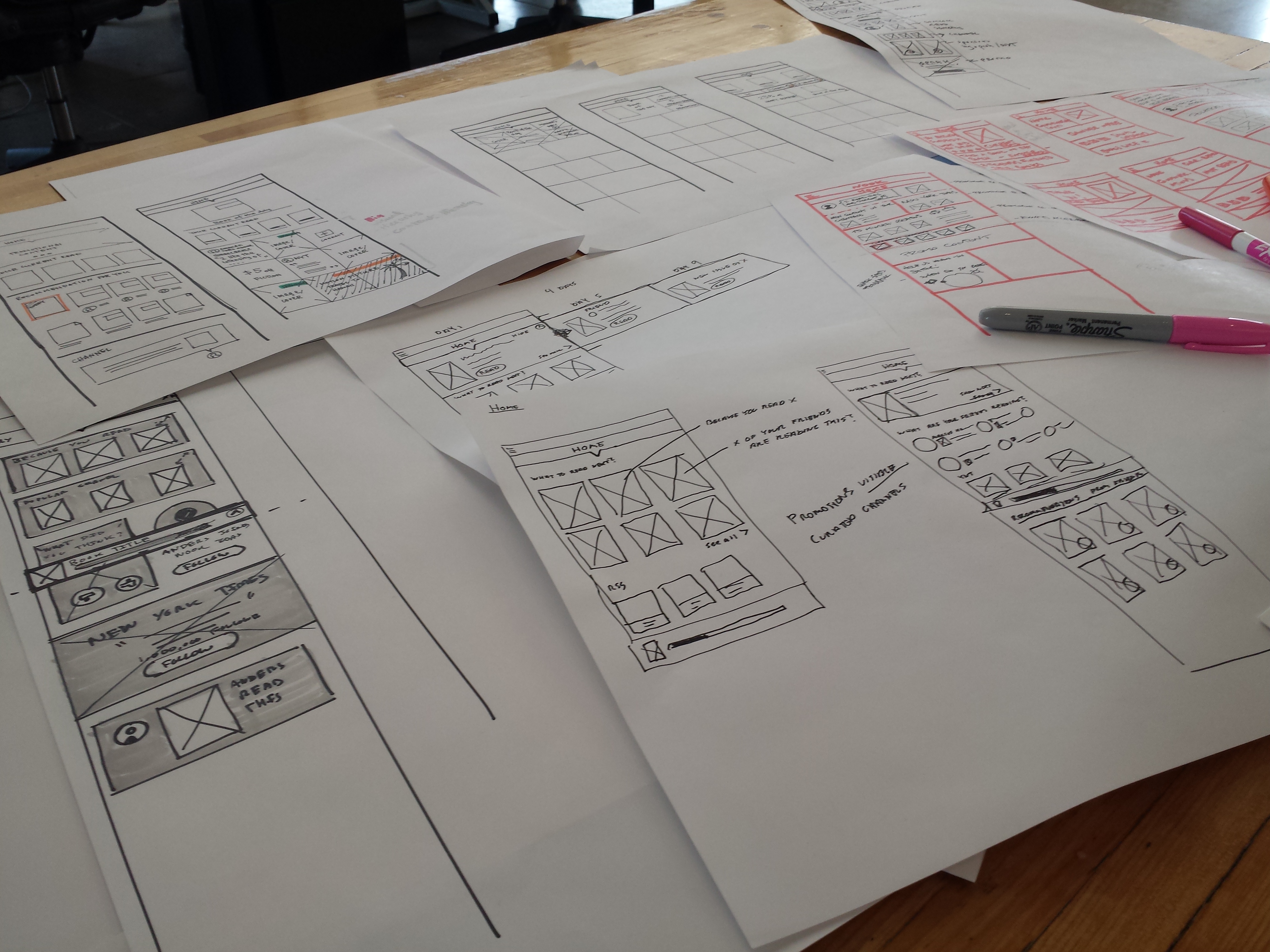 Design
We planned and divided up the work by different parts of the application, using wireframes and prototyps in a collaborative team to flesh out the details and working closely with our client. Here are some samples from the "Discovery" section of the app where user can explore and discover collections of books and magazines.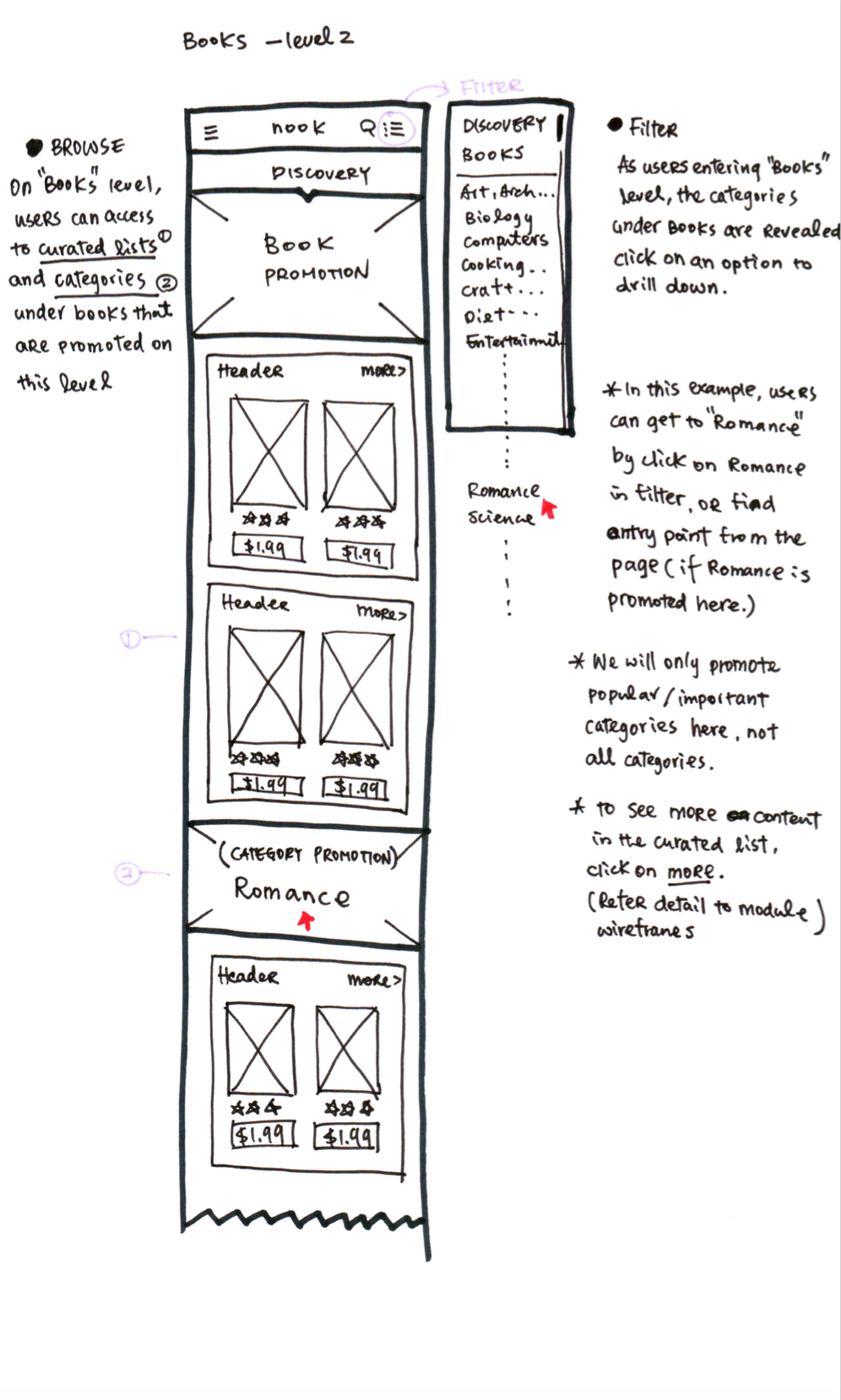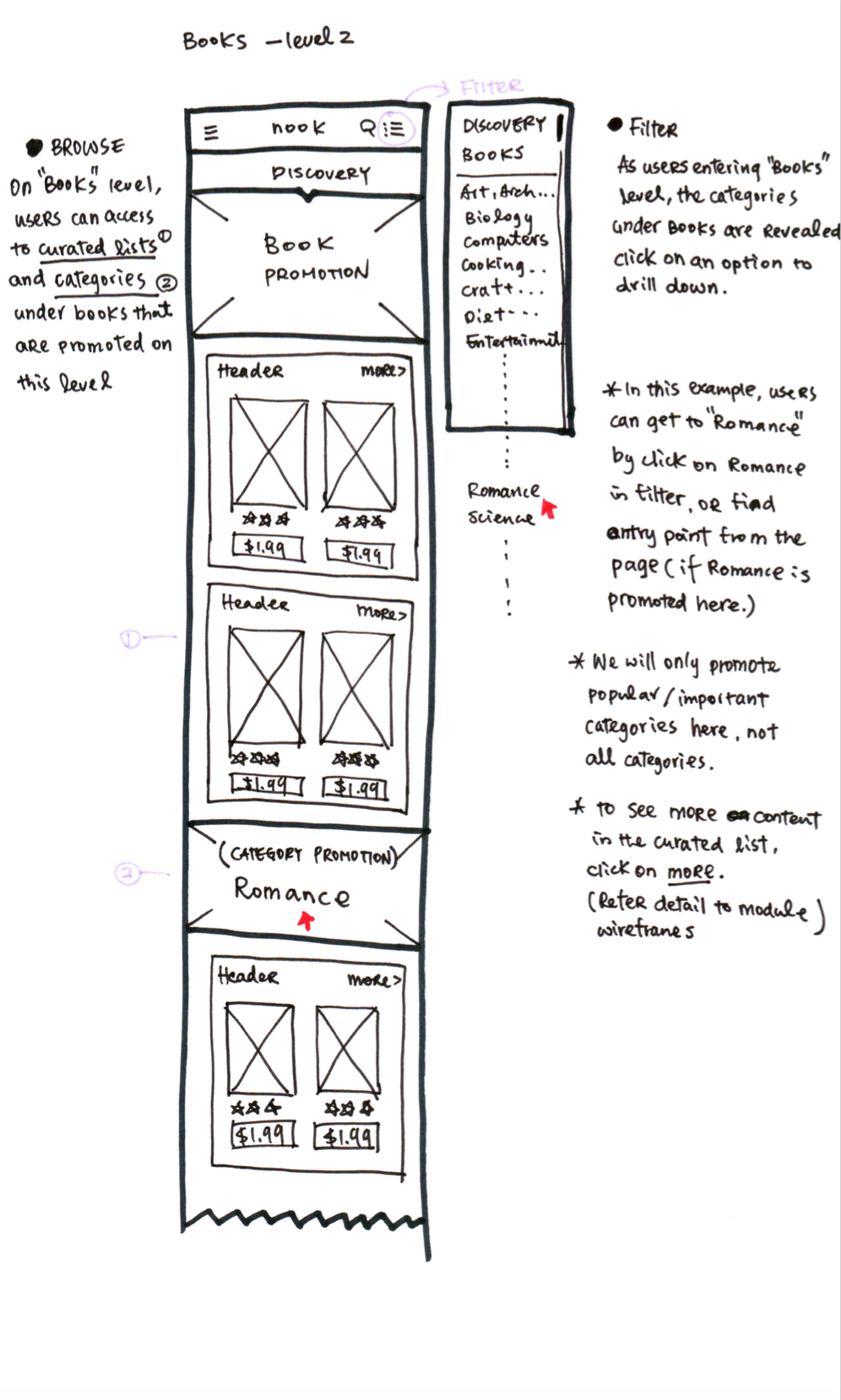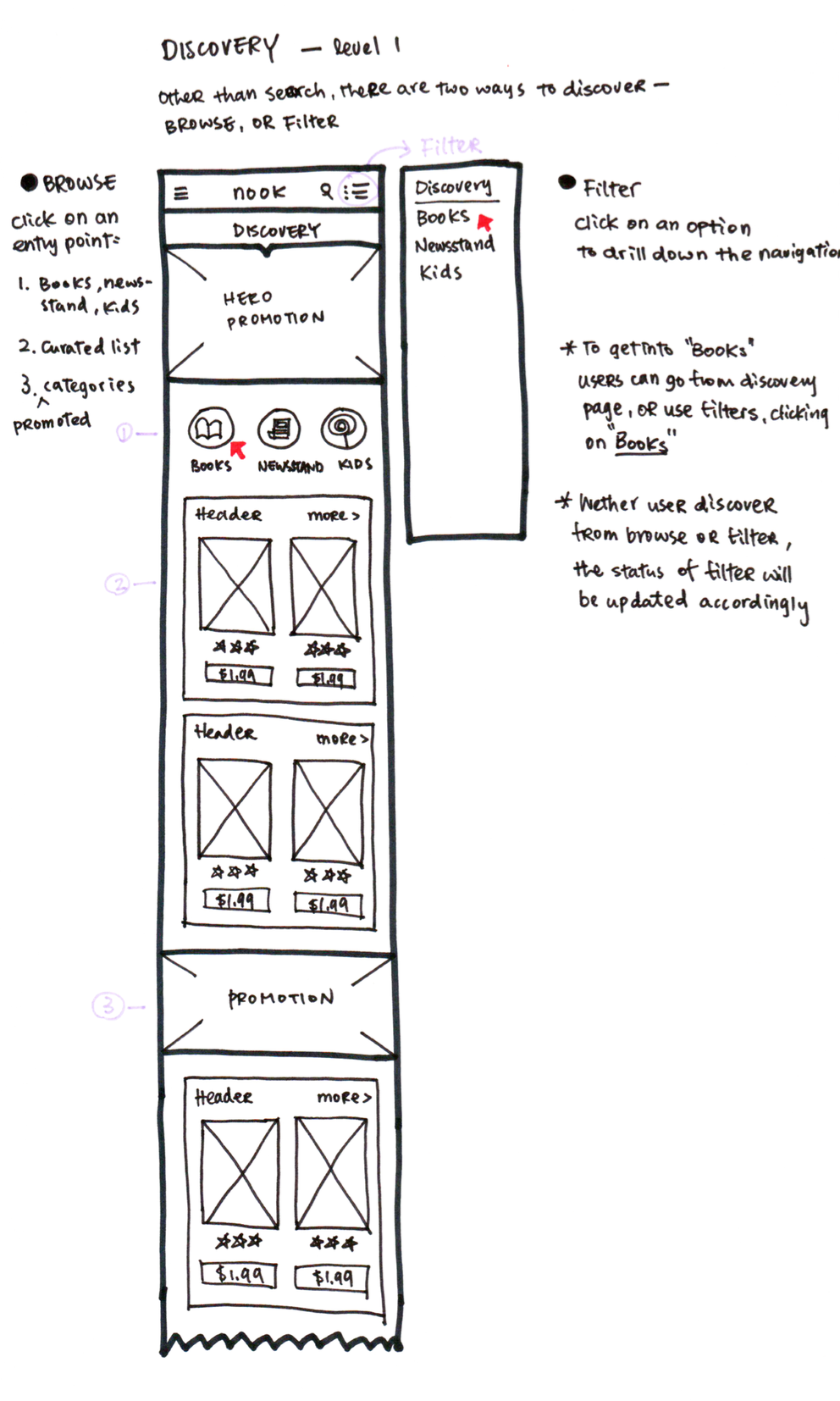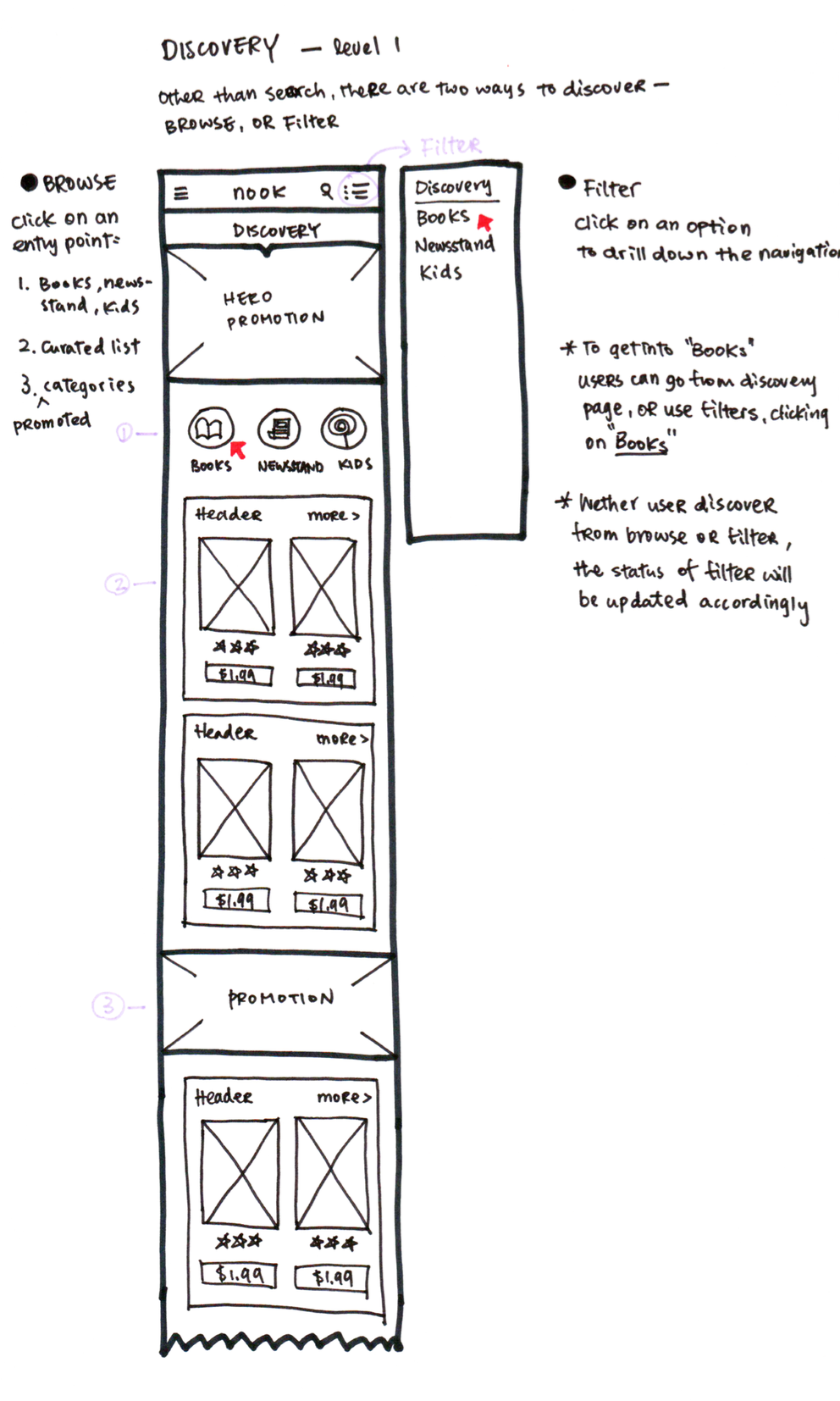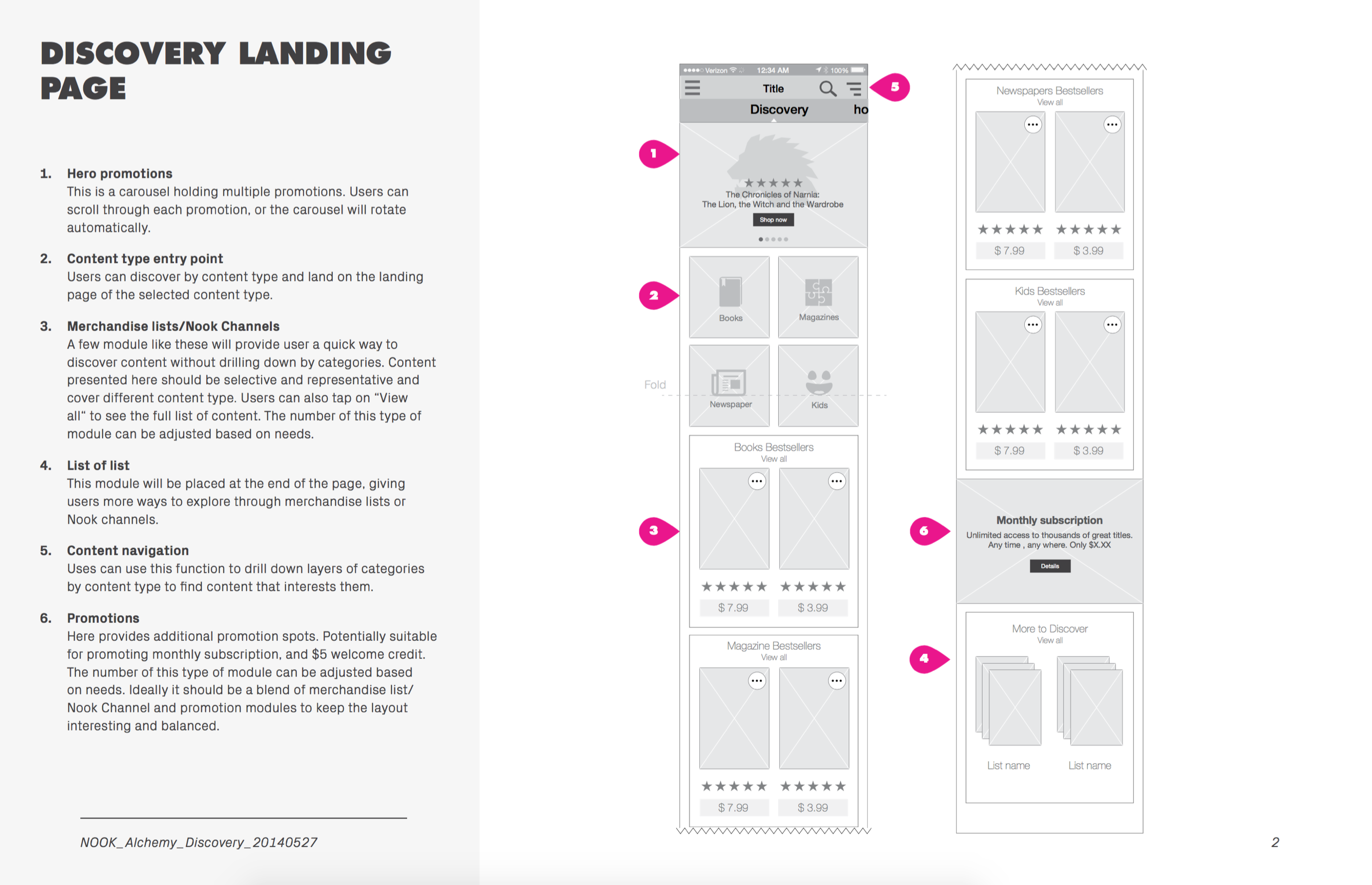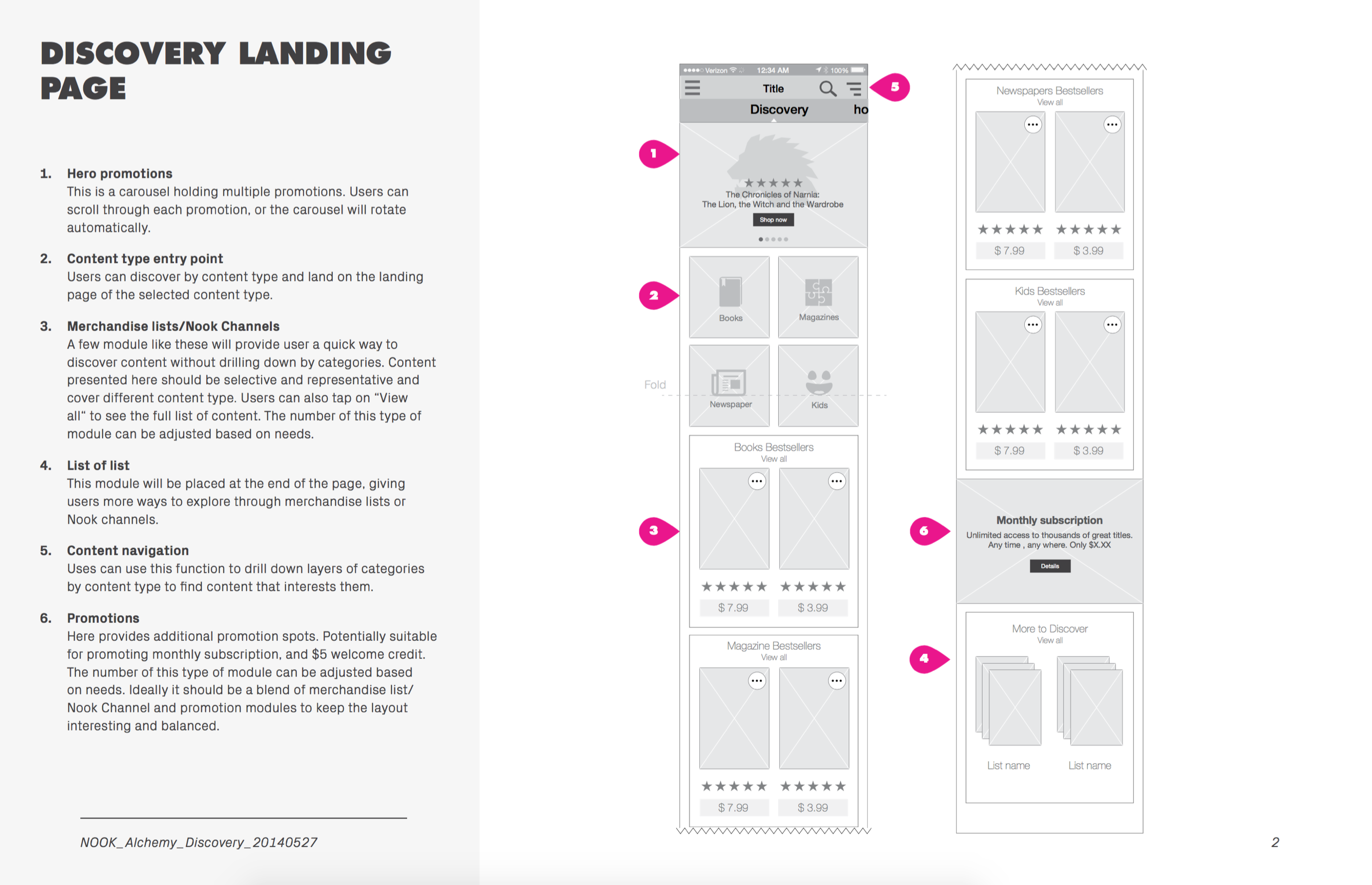 We made interactive prototype in Axure to demostrate our ideas. This is a screen record of the prototype, to demostrate how to jump between levels of content within the app.